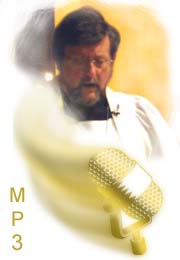 Dear friends and family…. This will be my last sermon as a called Pastor as I am retiring. When I fill in for other pastors I will send them to you.,
Grace, mercy, and peace to you from God our heavenly Father, and from our Lord and Savior Jesus Christ, AMEN
Dear friends, the Word of the Lord from Romans 6:3-4: Or do you not know that as many of us as were baptized into Christ Jesus were baptized into His death? Therefore we were buried with Him through baptism into death, that just as Christ was raised from the dead by the glory of the Father, even so we also should walk in newness of life. (Romans 6:3-4)
We begin in the name of Jesus, AMEN
It's been said more than once that winter is the killing season. The trees are stripped bare and the neighborhood wildlife has gone underground. A cold wind can cut to the bone, and the steely-gray days are short while the frigid nights are at their longest.
I've conducted no surveys of other pastors, but 30 years in the Holy Ministry have indicated this: a congregation might make it through spring, summer and fall without a funeral service; but rare is the winter where the people of God need not mourn.
Winter is the killing season.
It's at the start of winter, when the darkness lasts the longest, that the Church celebrates Christmas. During this long, cold night, the Light of the world was born of Mary. As the cold wind blows, the Savior was born so that we might have life-and have it abundantly, eternally. Call winter the killing season if you want; but as that cold hand grips this dying world, the Church always rejoices that the Savior is born.
So we are gathered here by the Holy Spirit following our celebration of Christmas. And, gathering here, we know that Jesus' birth was not simply an opportunity to feel good about a baby's birth. The Infant Jesus is not a reminder that life continues in others despite death; He is the Redeemer who overcame the grave and gives you life in spite of death.
Whether it lurks on the fringes of your consciousness or blocks your direct vision, death attends all mankind. All die, for all have sinned. And because mankind generally rejects God's Word, it must come up with some other way to deal with death. There are the scientific options-not just to extend life, but to defeat death. Scientists examine chromosomes for causes of disease or aging, in the hopes that death can be beaten at the genetic level.
Some who are wealthy, well aware that their wealth stops with their breath, pay to have themselves cryogenically frozen in hopes that technology will successfully reverse laws of God and nature. It's all a losing game, though, because all things fall apart, wear out, die.
So that option fails, leading to another: if you can't beat 'em, join 'em. In a desperate attempt to overcome the grave's terror, humans seek to make death a friend. Many will say that death is simply part of the great cycle of life: we live, we die, and that's how it's supposed to be.
Some make this into a religion, declaring that we're simply an organ of greater organism-the Earth, and our life continues after death by fertilizing the greater body. Life and death go together as close companions. You're just aimless accidents who breathe for a while. But if that is the case, then your existence is futile and you have no hope.
Others seek to create eternal life without life or eternity. Some seek to comfort themselves by declaring, "Upon your death, your spirits simply live on and on." This is a nice sentiment, but there is simply no proof.
Likewise, others will say that your lives continue by the legacies you leave, the contributions you have made or the families you have brought into being. These things continue, for a while at least, yes; but you still die.