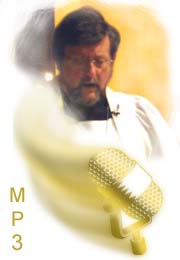 Grace, mercy, and peace to you from God our heavenly Father and from our Lord and Savior Jesus Christ!
The text for our meditation today is the Gospel Lesson for this 4th Sunday of Easter, John 10:11-18. There we read these words:
I am the good shepherd. The good shepherd lays down his life for the sheep. He who is a hired hand and not a shepherd, who does not own the sheep, sees the wolf coming and leaves the sheep and flees, and the wolf snatches them and scatters them. He flees because he is a hired hand and cares nothing for the sheep. I am the good shepherd. I know my own and my own know me, just as the Father knows me and I know the Father; and I lay down my life for the sheep. And I have other sheep that are not of this fold. I must bring them also, and they will listen to my voice. So there will be one flock, one shepherd. For this reason the Father loves me, because I lay down my life that I may take it up again. No one takes it from me, but I lay it down of my own accord. I have authority to lay it down, and I have authority to take it up again. This charge I have received from my Father."
We begin in the name of Jesus, AMEN
Jesus says in today's Gospel, "There will be one flock, one shepherd." Then Jesus explains that there is one flock and one shepherd for only one reason: Christ is risen! "There will be one flock, one shepherd," says the Lord. "For this reason the Father loves Me, because I lay down My life that I may take it up again."
Dear Christian friends, In my previous congregation, I had a member who made her entire livelihood from raising sheep. She did so much with her sheep that many times some of the little ones even stayed in the house with her and her family. Not sure that I would want farm animals in my house with me, but I guess to each his own.
Anyway, in knowing this lady, I learned that, if you take sheep from two different flocks and release them together into one pasture, they will not mix very well. Each flock will remain in its own little corner, keeping as much distance from the other flock as possible.
Perhaps they feel prejudiced toward one another on account of their breed. Perhaps they simply don't feel comfortable with starting a conversation. Perhaps they would prefer to just stare at their cell phones instead.
But you know what. You do that same distance-keeping thing, and so do I. Familiarity provides a certain level of comfort, even if it is false comfort. And there is always some risk involved in exposing yourself to the unknown.
We Christians are simply too sinful and too powerless to overcome our inborn barriers. Even if we do, there is a good chance the other guy will not. Besides, the apostle Paul almost made it sound as though division and disunity in the church are a blessing: "There must be factions among you," said Paul, "in order that those who are genuine among you may be recognized" (1 Corinthians 11:19).
If I were to ask all the genuine Christians seated here this morning to please raise their hand, I wonder how many people would not. Throughout the Scriptures, Jesus repeatedly describe His Christian children as sheep. But, it was not intended to be a compliment. As one fellow pastor stated it, sheep specialize in finding ways to die.
In comparison, everything about us eventually reduces to death, too. Solomon complained that it does not matter whether you are a wise person or a fool: either way, the road will still end in the same place (Ecclesiastes 2:14).