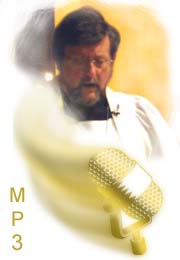 Grace, mercy and peace to you from God our heavenly Fther, and from the Lord Jesus Christ, AMEN.
The text for our meditation today is the Epistle Lesson for the day, Ephesians 5:6-21. There we read these words:
Let no one deceive you with empty words, for because of these things the wrath of God comes upon the sons of disobedience. Therefore do not become partners with them; for at one time you were darkness, but now you are light in the Lord. Walk as children of light (for the fruit of light is found in all that is good and right and true), and try to discern what is pleasing to the Lord. Take no part in the unfruitful works of darkness, but instead expose them. For it is shameful even to speak of the things that they do in secret. But when anything is exposed by the light, it becomes visible, for anything that becomes visible is light. Therefore it says, "Awake, O sleeper, and arise from the dead, and Christ will shine on you." Look carefully then how you walk, not as unwise but as wise, making the best use of the time, because the days are evil. Therefore do not be foolish, but understand what the will of the Lord is. And do not get drunk with wine, for that is debauchery, but be filled with the Spirit, addressing one another in psalms and hymns and spiritual songs, singing and making melody to the Lord with your heart, giving thanks always and for everything to God the Father in the name of our Lord Jesus Christ, submitting to one another out of reverence for Christ.
We begin in the name of Jesus, AMEN
If you were to take a few minutes and think about your life-in particular, some of the challenges or difficulties that have invaded-you might not have too much trouble agreeing with today's Epistle that "the days are evil."
Now, there is, of course, a certain sense in which each and every one of you could insist that the days are good. The sun comes up each morning, and that is a good thing; some of you live in a wonderful area that allows you to raise your children without some of the fears that others in America might face, and that is a good thing; even though you might not make all that much money, you still have full bellies and warm beds and shelter from the rain.
But the days are also evil. One battle follows quickly after another; situations at work or home remain continually tense or stressful, with no end in sight; bills keep coming even when paychecks do not; sin crouches continually at the door; news of injury, illness or death sweeps in like ocean waves; walls of uncertainty, fear, doubt and silence seem to grow by themselves and isolate you one from another before you even realize what is happening.
"The days are evil." In today's Epistle, St. Paul speaks to you about your defenses against the evil of the day. "Be careful, then, how you live-not as unwise but as wise, making the most of every opportunity, because the days are evil." Then St. Paul goes on to list a number of ways in which you can make the most of every opportunity:
First, St. Paul says, "Don't get drunk on wine, which leads to debauchery [or excessiveness]." St. Paul's point is not exclusively about wine or alcohol, but about anything you might be tempted to use that would dull your senses to the reality of your evil days. Essentially, St. Paul is saying, "Do try to escape the evil of the days, because your attempts at escape will only make things more evil."
Then St. Paul goes on to say, "Be filled with the Holy Spirit." In other words, continually remember the power and the benefit of your Baptism. Bear in mind, as you face the evil of your days, that God the Holy Spirit took up residence in you at your Baptism, and that the God who dwells within you will never allow the evil of your days to overpower you.
Considering the evil of the days-the evil that confronts and threatens not only you but also your dearest loved ones-the next thing St. Paul says to you in this Epistle should strike as a thunderbolt: "The days are evil," he says, "speak to one another."