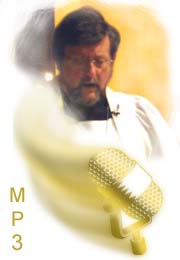 Grace to you and Peace, from God our heavenly Father, and from our Lord and Savior Jesus Christ, AMEN
The text for our meditation today is the Epistle Lesson for this Pentecost Sunday, acts 2:1-21.
1 When the day of Pentecost arrived, they were all together in one place. 2 And suddenly there came from heaven a sound like a mighty rushing wind, and it filled the entire house where they were sitting. 3 And divided tongues as of fire appeared to them and rested on each one of them. 4 And they were all filled with the Holy Spirit and began to speak in other tongues as the Spirit gave them utterance. 5 Now there were dwelling in Jerusalem Jews, devout men from every nation under heaven. 6 And at this sound the multitude came together, and they were bewildered, because each one was hearing them speak in his own language. 7 And they were amazed and astonished, saying, "Are not all these who are speaking Galileans? 8 And how is it that we hear, each of us in his own native language? 9 Parthians and Medes and Elamites and residents of Mesopotamia, Judea and Cappadocia, Pontus and Asia, 10 Phrygia and Pamphylia, Egypt and the parts of Libya belonging to Cyrene, and visitors from Rome, 11 both Jews and proselytes, Cretans and Arabians—we hear them telling in our own tongues the mighty works of God." 12 And all were amazed and perplexed, saying to one another, "What does this mean?" 13 But others mocking said, "They are filled with new wine." Peter's Sermon at Pentecost 14 But Peter, standing with the eleven, lifted up his voice and addressed them: "Men of Judea and all who dwell in Jerusalem, let this be known to you, and give ear to my words. 15 For these people are not drunk, as you suppose, since it is only the third hour of the day. 16 But this is what was uttered through the prophet Joel: 17 "'And in the last days it shall be, God declares, that I will pour out my Spirit on all flesh, and your sons and your daughters shall prophesy, and your young men shall see visions, and your old men shall dream dreams; 18 even on my male servants and female servants in those days I will pour out my Spirit, and they shall prophesy. 19 And I will show wonders in the heavens above and signs on the earth below, blood, and fire, and vapor of smoke; 20 the sun shall be turned to darkness and the moon to blood, before the day of the Lord comes, the great and magnificent day. 21 And it shall come to pass that everyone who calls upon the name of the Lord shall be saved.' Acts 2:1-21
We begin in the name of Jesus, AMEN
Are we missing something? That's a question that runs in the back of people's minds sometimes, especially around the festival of Pentecost. After all, the story from Acts 2 is about the birth of the Church with all of the excitement. You hear about the loud rushing wind, the tongues of fire descending on the disciples, the multitudes hearing the message in different languages, and about 3,000 people baptized on that day.
Furthermore, hearing this wonderful story, you can almost sense the zeal and fervor on the part of those first Christians. They must have been excited: 3,000 heard, believed and were baptized. Now, that's a good day's work.
So are we missing something? After all, life at Bethlehem Lutheran Church is never quite as exciting as that day of Pentecost. Have you ever been tempted to be disappointed about that. Is there something that we're doing wrong? Have we somehow gone off course?
There are plenty of people out there who would add to your discouragement by telling you that yes, we have gone off course; yes, we are missing something; and yes, we need to leave lots of "Lutheran" baggage behind and get back to the early church.
But is it true? Are we indeed missing something? Has the Lutheran Church departed from the Scriptures, becoming so enamored with doctrine that it's forgotten about missions and evangelism? Are we missing something from the day of Pentecost?
Actually, Yes. But what? We read, "When the Day of Pentecost had fully come, they were all with one accord in one place. And suddenly there came a sound from heaven, as of a rushing mighty wind, and it filled the whole house where they were sitting. Then there appeared to them divided tongues, as of fire, and one sat upon each of them. And they were all filled with the Holy Spirit and began to speak with other tongues, as the Spirit gave them utterance."
We go on to hear that there were in Jerusalem devout men from all sorts of nations. We hear that some mock the apostles, but Peter preached to the crowd and declared that this Pentecost miracle was a fulfillment of prophecy in Joel. We go on to hear that many believe, and that 3000 are baptized that day.
It was quite a day, and quite a miracle performed by the Lord. Are we missing something from that day of Pentecost? Yes. But here's the real question: What are we missing? Wind and fire.
When we gather here today for divine service, this sanctuary is not filled with a loud, rushing wind. Granted, when we next have that opportunity to gather together, we will all sing like we have not for awhile. But there wont be any tongues of fire dancing atop the heads of anyone in the room. We won't have wind and fire like they did at that first New Testament Pentecost.
That's what we're missing, and it's not a big mystery why: When something big happens in the Lord's plan of salvation, He kicks it off with something special.
At the crucifixion, there was darkness, earthquake and a torn curtain in the temple. At the Resurrection, saints were raised from the dead and testified of Jesus' love. At the first Pentecost, there was loud rushing wind and fire.
We don't have any of that today. But what do we have? We have the Word of God-we have the Gospel of our Lord Jesus Christ, the Good News that He has died to take away our sins. We don't have any living apostles, but we do have their apostolic teachings in the New Testament-we have the Word of God.